By Beth Demme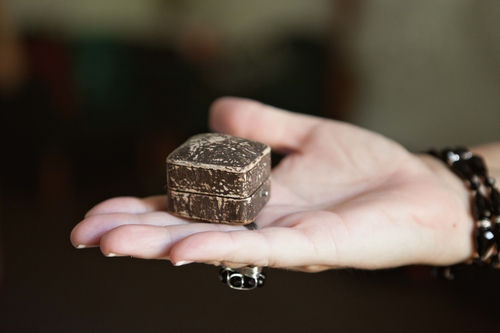 A healthy and sustaining spirituality anticipates new knowledge, welcomes the search for truth, and dares to live with uncertainty." –EfM
I read this quote recently and instantly loved it.
Sometimes I dare to live with uncertainty. Other times, I find myself stuffing God into a set of too-small boxes.
The first box I try to squeeze God into is the Bible.
I feel uneasy admitting this to you because I love the Bible so. I don't want to give the mistaken impression that I think the Bible is ancillary or unnecessary. The Bible is a place God and I meet daily. The Bible is vitally important to me.
Still, I have to admit the covers of my Bible don't have the capacity to hold all of God.
Anyone who has experienced the love of God knows that God exists outside the Bible. The Apostle Paul knew it. He wrote in Romans 1:20, "Ever since the creation of the world, God's external power and divine nature, invisible though they are, have been understood and seen through the things God has made."
That passage gets a resounding "Amen" from me every time.
The Bible is one place we can meet God, but it is not the whole of God.